Ballet Chesapeake's annual production of "The Nutcracker" is to feature world-renknown dancers in the roles of the Sugar Plum Fairy and the Sugar Plum Fairy's Cavalier. They will join local dancers in the performances at 1 p.m. and 6 p.m. on Dec. 8 and 1 p.m. on Dec. 9 at Towson University's Stephens Hall Theatre. Here are the details provided:
Ballet Chesapeake's "The Nutcracker" to Feature International Talent
World-renowned dancers to perform December 8 & 9 at Towson University 
BEL AIR, Md. (November 13, 2018) – Ballet Chesapeake (formerly Harford Ballet Company) announced today that upcoming Maryland performances of "The Nutcracker" will feature the world-renowned guest dancer Matthew Golding, former principal at the Royal Ballet. Sara Michelle Murawski, former principal of the Pennsylvania Ballet and Dresden Semperoper Ballet, will also dance in the performances scheduled at 1:00 p.m. and 6:00 p.m. on Saturday, December 8 and 1:00 p.m. on Sunday, December 9 at Towson University's Stephens Hall Theatre.
"The Nutcracker" ballet is a classic holiday performance dating back to an original Russian premiere in 1892, with a breathtaking score by world-renowned composer Pyotr Ilyich Tchaikovsky. Ballet Chesapeake's 2018 production, complete with grand-scale backdrops and new, fanciful costumes is sure to delight guests of all ages.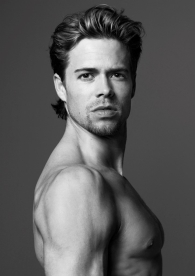 Canadian dancer Matthew Golding is a former Principal of The Royal Ballet. He joined the Company as a Principal in January 2014, having danced Solor (La Bayadère) the previous Season as a Guest Artist. He retired from the Company in 2017.
Matthew Golding will play the famous role of the Sugar Plum Fairy's Cavalier. Golding was born in Saskatchewan and from the age of 14 trained at the Royal Winnipeg Ballet School, joining the Universal Ballet Academy in Washington D.C. at age 16. In 2002, he won the Youth America Grand Prix and a Prix de Lausanne scholarship to study at The Royal Ballet School. In 2003, he graduated into American Ballet Theatre. In 2009, he joined Dutch National Ballet as a second soloist and was promoted to principal in 2010; he continues to dance as a guest artist with the company. Other guest appearances include the Mariinsky Ballet, Vienna State Ballet, Berlin State Ballet, National Ballet of Canada, Tokyo Ballet, English National Ballet and at the Nureyev Ballet Festival, the Japan International Ballet Festival and in Hong Kong. His repertory includes Solor, Romeo (Rudi van Dantzig's Romeo and Juliet), Basilio (Alexei Ratmansky's Don Quixote) and Prince (Christopher Wheeldon's Cinderella and Peter Wright's The Sleeping Beauty and The Nutcracker).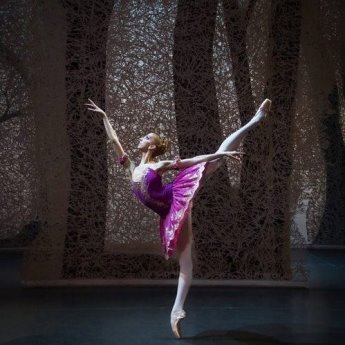 Sara Michelle Murawski, principal dancer and guest artist
Sara Michelle Murawski will play the Sugar Plum Fairy to Golding's Cavalier. Born in Norfolk, VA, Murawski was a former principal dancer and named the Visionary Assistant to the art director within a previous startup company in the USA. As a company member of three established ballet companies, including two major companies within Europe (the Slovak National Ballet and the Dresden Semperoper Ballet), she progressed through the ballet company ranks from corps member, corphee, soloist, to principal. She is in the ninth year of her professional career.
"We are extremely excited to showcase the talent of both Golding and Murawski at this year's performance," says Ballet Chesapeake's artistic director and Towson Alumni, Barclay Gibbs. "Golding is one of the greatest male dancers of our time; it's incredible to know that a dancer of his caliber will be joining us!"
The performance offers the opportunity for attendees to give back to their community by bringing unwrapped gifts to support Toys for Tots. Ballet Chesapeake will have donation boxes positioned near the front of the stage and at various other locations throughout the venue for attendees to donate a gift for children in need.
Tickets can be purchased by visiting www.balletchesapeake.org or calling 410-877-0777. Ticket prices range from $19.00 – $25.00 if purchased in advance and $30.00 at the door. New this year, Ballet Chesapeake has partnered with Girl Scouts and invites all Maryland troops to attend Saturday's matinee (1 p.m.) performance at the discounted rate of $15.00 per person. Girl Scouts in attendance will also be provided a backstage tour and can meet this year's dancers.
Ballet Chesapeake is supported in part by state arts funding through a grant from the Maryland State Arts Council and the Harford County Cultural Arts Board and seeks financial backing for the valuable art of ballet through memberships, grants and personal and corporate donations.